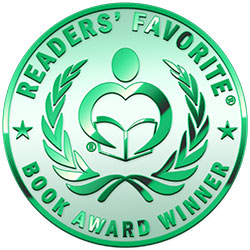 Reviewed by Lori M for Readers' Favorite
Men and women can really mess up relationships, can't they? Sometimes it is an inability to understand the opposite gender and sometimes it is unrealistic expectations. Whatever the cause, authors Roy and Nazira Barry answer the question about whether finding Mr. or Mrs. Right is possible or whether they are an endangered species, in their book of the same name. The Barrys are eminently qualified to discuss this subject both because they have advanced degrees in sociology and psychology and because they've been married to each other for 13 years. Before my husband and I married five years ago, we took a class on marriage that covered the topics similar to those in this book and I think that it has made us much more successful.

There is a wealth of information provided in "Mr./Mrs. Right: An Endangered Species?" including communication, "sex"pectations, spirituality, and stress. One line that jumps out from the book is this: "To attract the 'right' person, one must often begin with being the 'right' person." The list on how to interpret nonverbal behavior is very useful when dealing with quiet people because their body language speaks volumes. I highly recommend this book to both new couples as well as those who have been together for a while as a relationship booster. Even though I read it all the way through, I want to go back again and take the quizzes that have been included in this book. The quizzes and exercises are a good means to assess a relationship. In the back of the book, there is also a list of internet sites that might be worth visiting for more information.