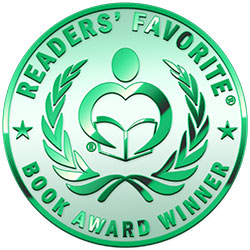 Reviewed by Sefina Hawke for Readers' Favorite
My Name Is Curly by Andi Kryszak is a children's animal book that would appeal most to an audience of toddlers, young children learning to read, and young school-aged children. Curly had a wonderful life that began when he was born to two loving doggie parents, but a moment of boredom causes Curly to wander off into the woods where he quickly becomes lost. Thankfully, a kind raccoon finds him and tries to help. As Curly tries to find his way home, he learns the value of true friendship and that friends can become family. Will Curly find his way back to the barn or will he find a new forever family?

My Name Is Curly by Andi Kryszak is a wonderfully written children's book with beautiful age appropriate illustrations that truly make the story come alive on each page. The language of the book was clearly well chosen to be appropriate for young children learning to read, and understandable by children who are read to from this book. The story itself was a very sweet tale of friendship, forever homes, and the value of family. I personally really liked the ending of this book as I thought it was very sweet and it was also realistic about what can happen to lost dogs. I also really liked the fact that the author donates a portion of the proceeds to a program that educates children about rescue animals. Overall, this is simply a very cute children's book that is a must-read for all youngsters who love animals!