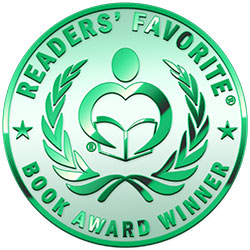 Reviewed by Emily-Jane Hills Orford for Readers' Favorite
Are you thinking of redesigning your kitchen, but you have no idea where to start? I know that feeling. There are so many things to consider: design, layout, cost, cabinets, lighting, appliances, flooring, and the list goes on. There are lots of resources out there to help you consolidate your ideas, but perhaps the most comprehensive guide that will lead you carefully through the quagmire of complications that are sure to arise is Hal Braswell's Nail Your Kitchen: The Detailed Design Guide For Hands-On Homeowners.

I love the innuendo of the double meaning in the word 'nail' in the title. That's what caught my attention. But, when I sat down and started looking through the book, I realized there was a whole lot more to attract my attention. This guide is not only well organized, bright, and cheery with all the colored photographs, but it's also thorough. Each part of the kitchen is discussed in great detail, beginning with something so many guides ignore: the importance of defining your kitchen to suit you and your needs, as well as your pocketbook. There is a detailed table of contents that directs the reader to specific sections of the book and each section is bulleted with comparative notes, useful sidebars, and suggestions "Inside the Design" and "In the Know", sticking to a budget (always a key point to consider) and so much more. There are even worksheets to help you plan and implement the best design that suits you and your budget. Nail Your Kitchen is a book to study multiple times before, during, and even after the kitchen renovations are complete.