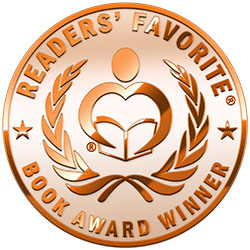 Reviewed by Rebecca S Winner for Readers' Favorite
No More Horrible Dates by Kate O'Keeffe is a humorous romantic comedy that takes place in New Zealand. Erin and her two best friends have an agreement that they will check out any new boyfriends that any of them are considering. Erin despises all jocks but agrees to act like a girlfriend for a rugby player named Nick. Nick has a bad-boy image, and the sponsors think he needs to improve his media image. Erin agrees with the pretense, hoping to put her own fashion clothing line in front of people since she is "dating" a rugby star. The "pretend" dating throws them together so that before you know it, they are dating for real. However, Nick's shady past still haunts their relationship.

My favorite part of No More Horrible Dates by Kate O'Keeffe is the humor. Nick shows up in a pink fluffy gorilla suit as a courting gimmick. The grandma and great-aunt are hilarious because they think the rugby player is actually on a home-improvement show on the TV. I appreciate that there are serious issues in this story, such as Erin's mother, who taught Erin to sew, is in long-term care due to Alzheimer's. I enjoyed the loyalty of the three girlfriends, and how the other two friends support and encourage Erin. I liked that Nick was loyal to his sister. This was what I consider a "clean" story, although there are a few bad words. There is a surprise twist at the end that sheds light on Nick's bad behavior.