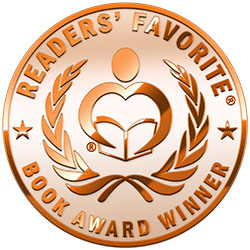 Reviewed by Joel R. Dennstedt for Readers' Favorite
The first and most important thing to say about Ellie Midwood, and by extension her intensely appealing historical novel No Woman's Land: A Holocaust Novel, is that this author's fine writing skills are superbly well honed. Any seasoned reader will immediately recognize a master at her craft, one both naturally gifted and creatively experienced, while the deepest pleasure desired by any avid reader, that derived from fully inhabiting a truly gripping, fascinating, and compelling story, rapidly seeps into a last conscious thought: I can relax now. With such good writing, I can sit here, without effort, and thoroughly enjoy a marvelous ride.

One is obligated to convey the plot of No Woman's Land; the story of a young German/Jewish woman who suffers the terrors of the Holocaust as already told by many others, one who falls in love with her unanticipated warden/protector with whom, eventually, she plans an escape. But that tells you nothing of the wonder of this book, unless one also shares why Ellie Midwood's writing creates such a compelling story and truly exceptional novel. Ms. Midwood's writing is intensely evocative, bringing vividly to life a time and place seen with stark reality by those fated to be there and then. This author has a deeply satisfying sense of the dramatic, choosing perfect details to augment her action, with a perfect ear for dialogue, and an ultra-keen eye for descriptive detail. Add to this her retention of a commonly and rapidly fading ability to write complex sentences without sacrificing readability or flow, and as I said, you have a master at her craft. With a truly grand novel to her credit.