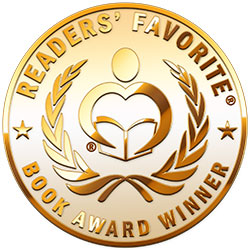 Reviewed by Christian Sia for Readers' Favorite
Not a Real Enemy by Robert Wolf and Janice Harper is a spellbinding memoir that follows the true story of a Hungarian Jewish man and his quest for freedom. Fans of Holocaust survival literature will devour this memoir that reads like well-crafted fiction. In 1944, Erwin Wolf was lucky to be among the hundreds of thousands of Jewish Hungarians not shipped to Auschwitz by the Nazis. But he was forced to work in the labor camps where he endured inhumane and cruel treatment. With the defeat of Germany, Erwin and many others found their freedom, but the communist regime under Stalin came with its own woes, and society was infested with fear and betrayals. Follow Erwin Wolf and his journey to freedom, a journey that takes him through imprisonment, narrow escapes, and fearful adventures. Can he escape the communist oppression in Hungary where friends become foes overnight?

This is one of those books you read and are at loss for words when it comes to describing your experience. Robert Wolf and Janice Harper have crafted a memoir that is immersive and that instantly absorbs the reader. It is a tale of resilience in the midst of man's inhumanity to man and the authors allow the painful experience to shine through the narrative. This book offers a vivid picture of what it felt like to live under the communist regime in Hungary and the dehumanization of the Jewish people by Hitler. Erwin's quest for freedom is relentless and his triumph will leave a wonderful sense of joy and delight in readers. The book is crafted in gorgeous prose, brimming with history, and featuring people that readers will care about.