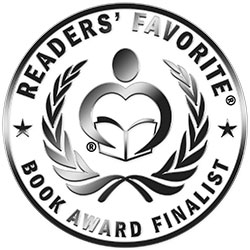 Reviewed by Jack Magnus for Readers' Favorite
On the Road to Love: A Love in the City Romantic Comedy is a contemporary romance novel written by Melissa Baldwin. Stacy's life was just about as perfect as it could get, that is, if she discounted the grueling commute from their suburban New Jersey home to New York City where she and her husband, Greg, worked at two of the city's more prestigious accounting firms. Thursday evening's commute was no different from most of them. Sometimes she and Greg travelled together, which was a real bonus in added together time, but this afternoon she was alone. She spent that hour-plus trip considering just how fortunate they were. They had great jobs, a supportive and caring group of friends and, who knows?, maybe sometime in the future they'd begin thinking about starting a family. When she opened the front door, Stacy blissfully breathed in the fragrant fumes of Chinese take-away and decided to indulge without even shrugging off her work clothes beforehand. She was surprised to see Greg working at the dinner table, something they had both agreed never to do, but Greg had even more on his mind than work. As she stared stunned at the divorce papers he had in his folder, she wondered how he could do this without saying a word. Suddenly, her nearly perfect illusion of a life was shattered.

On the Road to Love: A Love in the City Romantic Comedy is a fresh and breezy story about life after divorce, and how even the worst situation can suddenly transform itself into something much better with just a change of perspective or environment. Stacy's decision to go home to Florida for some comfort and time spent with her parents morphs into a fabulous road trip with the two friends from home that she'd lost track of. Baldwin's story is upbeat and fun as the three friends travel south, making endless pit stops and reconnecting along the way. Her characters are well defined and credible, and their road trip is great fun, even if vicariously, to experience. Baldwin's story is a sweet romance, making this novel a suitable choice for young and new adults as well. On the Road to Love: A Love in the City Romantic Comedy is most highly recommended.