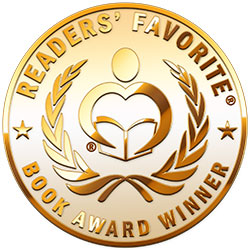 Reviewed by Patricia Bell for Readers' Favorite
London Walsh, a young adult, is living and working in San Francisco when she gets a letter to come back to her hometown of Christmas Falls to sing in the Christmas pageant. The only thing is, her parents have moved to Phoenix and her mother wants her there for Christmas. She has no trouble making her decision once she finds out that her parents are getting a divorce. Oh, and did I mention that she quit her job when she found out that her ex-boyfriend would soon be her boss? London decides to go to Christmas Falls, the place where she grew up, even though when she left it was not on the greatest of terms. Not sure she has made the right decision, London finds herself Once Again in Christmas Falls (Return to Christmas Falls Book 3) by Becky Monson.

Super cute story! Who wouldn't want to live in a town called Christmas Falls? How absolutely fun! In all seriousness, Becky Monson won my heart with this third book in the Christmas Falls series. I have not read the first two in the series, but I had no problem following along. Easily a stand-alone book. London Walsh won my heart with her wittiness and charm. She learned a valuable lesson about running away from her problems, and gained back some excellent friendships along the way. I completely enjoyed this lovely romance and would recommend it to anyone wanting the perfect "feel good" Christmas story! I look forward to reading more from Becky Monson.