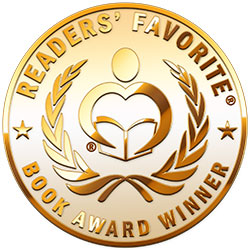 Reviewed by Dr. Jordan Alexander for Readers' Favorite
Open Up by Alex Woodard was full of unexpected treasures like those one might find in an old trunk full of well-lived memories. Bouncing between experiences of his teen 'wonder years' to the older and wiser present life lens, Woodard 'opens up' in his memoir with humor, raw emotion, and poetic musings. Accompanied by old family photos, song lyrics, and poems, we learn about key relationships that are fundamental to Woodard's growth, including the significant impact of his mother's dementia upon his multi-faceted relationship with her - an important touchstone throughout the book. His writing is strong, sarcastic (in a good way), and full of heart as he weaves the philosophical and the practical into one: "the most beautiful moments can't be captured looking through a screen because when we capture through a screen, we miss capturing through our heart."

Never overdone, Open Up moves quickly through each chapter, revealing a new angle on people, connecting modern times – like insights on technology - and dropping gifts for the reader to contemplate, like: "What good would knowing do, when the end stays the same?" Juxtaposing deep and meaningful to a Skippy peanut butter ad, I laughed out loud recalling the scene where lovestruck Woodard describes his co-star as "super-hot former Mouseketeer Annette Funicello". Woodard, who is also a musician, encourages other artists to stay true to their craft. He challenges using the number of social media 'likes' as a proxy for quality, granting others permission to choose to go old school instead; face-to-face, up close, and personal. Open Up reveals how Woodard goes against the flow before learning to stand up and surf. Once in the flow, he trades the need for a father's acceptance for the unconditional love of a yellow Labrador. Woodard's beautiful unfolding will encourage and inspire others to Open Up their own treasure chest to live and love well.