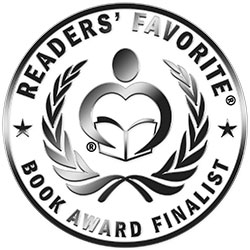 Reviewed by Alice DiNizo for Readers' Favorite
Cloud seeding was developed, unbeknownst to many, in 1949, as rains fell for four months from lower Virginia to the Alabama Gulf Coast. Frank Benoit worked for that company, H.T. Wetco owned by Bob Thurston, which was contracted by the United States government. Frank could change weather patterns and create climate change around the world. Mostly, United States officials liked its capability of creating snow or rain, thus stopping wartime enemies from engaging our troops in combat in the Korean War. In the Vietnam conflict, enemy Viet Cong were drowned by this environmental modification in their underground tunnels. In 1983, President Reagan wanted to start a program that would control the weather but Bob Thurston and his workers had achieved this years before with their secret connection to government. Now, in the present day, Bob Thurston is an old man, Frank Benoit long retired and in failing health, and his granddaughter Clara an FBI agent, and grand daughter Tully a herpetologist who has worked for H.T. Wetco. Someone begins attacking people who might know of "Operation Seeding" and General Margate's longtime friend, West Point graduate Colonel Juan San Luis, is called upon to seek out the killer and find out who the mastermind behind all this is.

"Operation Seeding" is a well-written thriller that is guaranteed to keep readers turning page after page to find out who is next in line to get killed. The high level of suspense is kept throughout the story of a company's secret dealings with United States governmental agencies as well as members of Congress. Dialogue is often too long but could easily be divided into paragraphs interspersed with responses from the people being addressed. The characters of Frank Benoit, General Margate, Bob Thurston, Frank's granddaughters Clara and Tully, Clara's love interest Justin Beach, Clara and Justin's boss at the FBI, John Bloso and Colonel Juan San Luis, who is featured in other stories by author Michael Andrisano, are all totally believable. "Operation Seeding" is a book that should get into thriller lovers' reading lists everywhere.