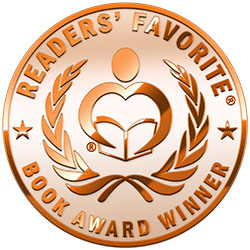 Reviewed by Liz Konkel for Readers' Favorite
Our Secret Powers: Telepathy, Clairvoyance, and Precognition. A Short History of (nearly) Everything Paranormal by Terje G. Simonsen explores the idea of the paranormal through what Simonsen calls the big five: telepathy, clairvoyance, precognition, telekinesis, and healing. Something not as prevalent in modern society, the paranormal is examined with examples from history and reports given by established names from a wide range of fields, including archaeology and philosophy. Our Secret Powers shines a light on these paranormal occurrences through an intellectual and psychological lens, while also addressing the skepticism surrounding them and introducing the Mental Internet, which is simply a mental (or telepathic) link that connects everyone.

Terje G. Simonsen has a grounded tone with facts that are well researched and thorough. The writing has a well organized structure, pulling forth instances from history and backing them up through a psychological understanding. The facts are concise and clearly presented, opening up the mind to coincidences and theories of the paranormal, and showing another way of seeing the world. Prominent figures from throughout history are used, presenting their notions and ideals. Simonsen digs deeper into the ideas of these notable people, with names that are easily recognizable, including Freud, Jung, and Einstein. The most interesting concept presented is the idea of the Mental Internet, which goes into the idea of Consciousness being something we're all doing together, and is described as a form of networking with a telepathic connection at the root of this network. Simonsen puts a new perspective on history by taking some well-known facts and mixing them with lesser known information with the focus on the paranormal as what connects them.

This is a book that will make you think about similar coincidences in your own life, such as when you're thinking of someone and then they call, or you pick up the phone and the person you're calling is already on the line, having picked up to call you at the exact same time. Our Secret Powers is an intelligent and fascinating read that will appeal to those who enjoy science, history, psychology, and the paranormal. Simonsen will make you want to hop onto the Mental Internet and see what can be discovered.