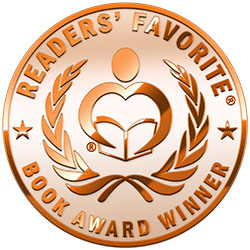 Reviewed by Amanda Rofe for Readers' Favorite
Out of Rushmore's Shadow by Lou Del Bianco is the true story of a 25-year struggle to give a charismatic and talented Italian immigrant, Luigi Del Bianco, the recognition he deserved as Chief Carver on the iconic Mount Rushmore National Memorial, one of America's grandest monuments. The book, written by Luigi's grandson, explains how he and his uncle, Caesar Del Bianco, fought to uncover the critical and historic work carried out by Luigi. Once they found documentary proof pertaining to his work, they repeatedly presented it to the authorities at Mount Rushmore but to no avail. It eventually became apparent that there was a deliberate attempt to suppress Luigi's story. Luigi Del Bianco had been written out of the history of Mount Rushmore! The only classically trained carver on Mount Rushmore and his skills were not recognized.

What an amazing story! Lou Del Bianco writes a very moving account, full of personal recollections and precious historical details including his grandfather's incredible work as a stone carver. This is a fascinating tale providing insight into how the monument was actually constructed. There are evocative photographs of stone carvings and work being carried out on Mount Rushmore as well as original documents such as letters from the world famous sculptor, Gutzon Borglum. It is important to mention that there are two very special stories here; one is Luigi's life and work, and the other is the journey his family took to ensure he was recognized as Chief Carver. Both are part of the narrative of Mount Rushmore and as such should now be firmly assigned to the history books.