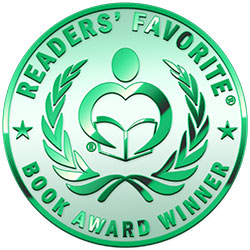 Reviewed by Pikasho Deka for Readers' Favorite
Paloma In A Pickle is a contemporary romance novel by Annette G. Anders. Paloma Schlemmer's new job as a manager at her friend Carla's catering business becomes somewhat difficult to maintain due to her irresistible attraction to Carla's handsome brother, Matt Bellini. Having lost the beloved cafe she owned with her ex-boyfriend, Paloma is in no mood for a new relationship or a fling. Matt Bellini has immersed himself fully in his family business but can't help but be distracted by the new catering manager. Things come to a head when Paloma and Matt eventually give in to their desires and have a brief romance, but neither of them can fully commit themselves. Meanwhile, secrets of Matt's past spring up like an albatross around his neck. Can Matt take a leap of faith and reveal his true feelings to Paloma?

Romance lovers are in for a treat with Paloma In A Pickle. This is a tale of two people's struggles to let go of the baggage of their past, accidentally finding true love in the process. Author Annette G. Anders carves some genuinely likable characters with depth and agency that will keep readers immersed in their arcs, making them wonder where they will end up. The scenes involving Paloma and Matt are filled with flirtatious banter and sexual tension, and the chemistry between the two main characters keeps you hooked until the end. I very much enjoyed the book. Overall, a charming romantic drama novel that a wide range of readers will enjoy.