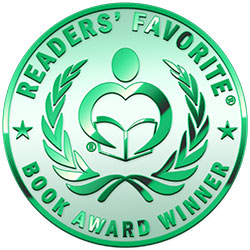 Reviewed by Anne Boling for Readers' Favorite
Xamorus had waited centuries for the return of Lord Vearios. At last he had returned and was dwelling in the body of Raven, Xamorus' dog. Vearios knew that this time he was up against a more advanced population of humans. Lumina had defeated Vearios before but this time he would be prepared. Suddenly the dark night sky was lit by a fireball from the sky. A massive beast, Torain, stepped out of the fire. But that wasn't the only creature stirring in the cold snow fields. A group of soldiers led by Xamorus surrounded Torain. James Dozier was suspicious of Xamorus. For some reason Dozier's grandfather left this acquaintance the family company and Xamorus was a very wealthy man but never spent money on himself. Something just didn't add up. The Earth was endangered; it was up to Dozier to save it. Will Earth ever survive and if it does will it ever be the same?

S.C. Cobb offers readers an action adventure tale that will keep them on the edge of their seats. In "Peripheral Conflict" Cobb sheds much needed light on the wastefulness of mankind. In this book humans are willing to give trees, water, and other natural resources for a new "toy." The characters of Torain and James Dozier are brilliantly developed. Xamorus shows misguided loyalties while Dozier shows the true state of mankind. The action begins on the first page and carries through at the same pace to the last page. The "Peripheral Conflict" is the first book in a new series. S.C. Cobb is a name to watch for in science fiction thrillers.