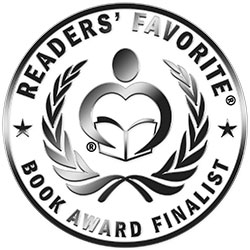 Reviewed by Romuald Dzemo for Readers' Favorite
Persimmon Takes on Humanity is the first book in The Enlightenment Adventures by Christopher Locke and it is both inspirational and thoughtful, a great story that will undoubtedly be hailed by animal lovers. It awakens a deep sense of compassion in readers for animals that suffer from human cruelty and abuse. Persimmon is a daring, utterly adventurous raccoon who is disillusioned at the way humans treat animals when she first visits the veal farm at the edge of the forest. She gathers a group of friends to help, but they quickly discover that more animals are in similar conditions and, buoyed up with excitement, they decide to fight against this evil. From veal farms to circuses, they are determined to free every victim, but do they know the extent of the fight they are taking on and do they have what it takes to break this cycle of abuse?

In a language that is captivating, with a unique phraseology and witticism that is rare, Christopher Locke takes readers on an adventure of a lifetime with exciting, somewhat quirky characters. It takes skill to imbue a work of this nature with the personification that makes it real, but this author's ability to anthropomorphize combines with his crisp prose and storytelling skills to create a work that resonates with readers and strikes chords of compassion and sympathy in them. It is poignant, with deep emotional layers, sprinkled with dialogues that reflect the author's gift for wit and realism in writing. Persimmon Takes on Humanity is hugely exciting and thought-provoking, but it is also a work filled with pathos. The narrative is done in a clear and exciting tone, and the characters are so well developed it will be hard for readers not to feel as though they were also part of the animal world. You'll have a new way of treating animals — no matter which ones they are. A page-turner you can't resist; this book left me emotionally rattled and hugely entertained.