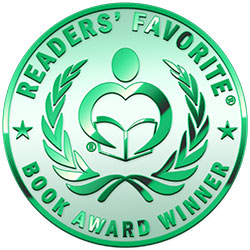 Reviewed by Susan Sewell for Readers' Favorite
While a young woman searches for the answer to her mother's disappearance, a sinister entity locked away for twenty years is released and is wreaking havoc in the supernatural novel, Plague of Witches by John Patrick Kennedy. On her twenty-first birthday, Kana discovers she is a witch and is offered admission to an exclusive university. One of the reasons she wishes to attend that particular college is to find out what happened to her mother, Akemi. Twenty years before, while working on a project at the school, Akemi vanished without a trace. Believing the answers to Akemi's disappearance rest in the experiments she was conducting, Kana studies her mother's notes and restarts the project. Meanwhile, something is on a grisly murdering spree, and the student witches at the university seem to be the main target. Has reopening the science lab awakened a dormant entity? Does this being have anything to do with Akemi's disappearance?

Plague of Witches by John Patrick Kennedy is the first book in an exciting new series about witches and their supernatural skills. If you are looking for something more than a cozy witch mystery, then you have found it! Filled with action, horror, and passion, this is an exhilarating book complete with evil villains, murder, and a macabre plot. It is a thrilling tale of deceit, betrayal, mystery, and murder. From beginning to end, it is non-stop excitement. Although it is an intense and exciting story, the conclusion is a little baffling. Stopping on a cliff-hanger, the ending is quite abrupt, making it necessary to read the sequel. Despite that, it is a riveting novel that will enthrall readers who enjoy a series brimming with suspense and action-packed supernatural mystery and mayhem. With explicit sex scenes, graphic violence, and foul language, it is more suitable for mature readers.