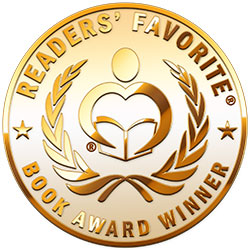 Reviewed by Lesley Jones for Readers' Favorite
In Porcelain Travels by Matthew Felix, enter the weird and wonderful world of avid traveler Matthew as we follow his backpacking adventures around the world. Whether he is in Morrocco, Copenhagen or Paris, Matthew doesn't require many luxuries, and he is the eternal optimist, but his expectations for basic toilet and bathing facilities always seem to fall short. Matthew proves to be quite resourceful in whatever situation he finds himself. From showering in a rubber bucket in Paris and maneuvering himself like a gymnast in filthy restrooms, to utilizing a plastic bottle when he was caught short while traveling in Turkey, Matthew's dignity and openmindedness are always tested, and even getting a massage proves to be far from relaxing. A simple visit to an internet cafe is filled with danger and a swim in the Dead Sea leads to the police being called. Matthew seems to attract disaster wherever he goes, and there is never a shortage of strange characters waiting to introduce themselves and their anatomies to him.

Porcelain Travels by Matthew Felix is a truly hysterical book from the outset. Matthew always seemed to prepare himself for the worst-case scenario but the reality was always much worse than he could imagine. I did want to empathize with his plight but I was too busy laughing to do so. The characters he encounters are colorful, to say the least, especially the exhibitionist in the Dead Sea. I absolutely adored his writing style; he describes situations and the emotions he felt so vividly. If you have ever traveled on a budget and stepped outside the comfort of a hotel, you are definitely going to relate to the embarrassing and cringe-worthy situations he encounters. This book will make you glad you are not in Matthew's shoes. It definitely puts a whole different spin on the term 'sightseeing' as he sees sights that you wouldn't wish on your worse enemy. I highly recommend this book to anyone that has a dry sense of humor and loves reading about others' embarrassing misfortunes.