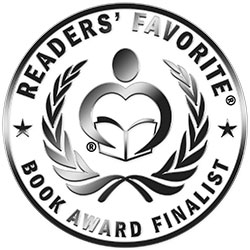 Reviewed by Astrid Iustulin for Readers' Favorite
We are all concerned about the issue of sustainability, and due to the Covid-19 pandemic, the process has accelerated significantly. We hear so much news about sustainability and carbon footprint reduction that many of us struggle to understand what is best to do. Thankfully, Corey Glickman and Jeff Kavanaugh's comprehensive book, Practical Sustainability: Circular Commerce, Smarter Spaces, and Happier Humans, helps shed some light on this matter. The book focuses on people, buildings, smart cities, and digital technology to show that it is possible to have a productive society that is also aware of the value of sustainability. The authors will also explain the five sustainability elements to support their approach: regenerative future, circular commerce, human experience, a system of systems, and digital twin.

Anyone interested in sustainability should read Practical Sustainability. Written by two authors with in-depth knowledge of the topic, this will be a milestone and a point of reference for years to come. Corey Glickman and Jeff Kavanaugh explore the subject from every point of view and offer the reader a clear overview and precise, up-to-date indications of what to do. I have never read a book that explains what our approach to sustainability should be in such an excellent manner. I am sure that this book will impact the vision of all those who intend to do business in this era, and it is to them that I especially recommend this book.