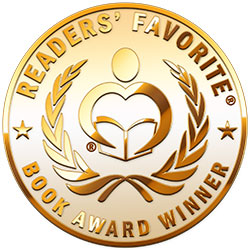 Reviewed by Diana Lopez for Readers' Favorite
Press for Champagne is a very special book. Christopher S. Ruhland researched a complicated subject and explained it simply. First, he tells us about his interest in the topic, then he tells us about the history of champagne in a very entertaining way. The description is amazing. Later, when we already have a clear context, the author explains the process and characteristics of champagne. But that is only the beginning of the book. The more we read the more we learn. Christopher S. Ruhland gives explanations for all audiences, and there are even descriptions of French terms to understand the bottle labels. With the information that the author gives us, we can more easily choose champagne according to our tastes. Press for Champagne is a book that everyone should read.

I loved how Press for Champagne explains some myths and corrects information because many ideas about champagne are confused. The narration is very entertaining. Christopher S. Ruhland speaks to us from his experience. Reading this book feels like having a conversation with a man who knows what he's talking about. The amount of information is amazing. I liked how the author expresses all his arguments. This book is a very useful guide because it teaches us to see champagne from a different perspective. Champagne doesn't have to be just for celebrations; champagne is a drink made to be appreciated. The important thing is to have a good time with champagne if we have a chance. Christopher S. Ruhland enjoyed writing this book, and that enjoyment comes through in every word of it.