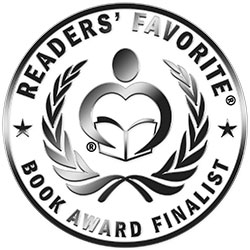 Reviewed by Susan Sewell for Readers' Favorite
An ancient secret society is behind an advanced scientific technological corporation and pulling strings that entangle a doctor and a young woman in human experiments that could change the dynamics of civilization, in the mind-boggling novel Project Evelyn by J.C. Lahoe. When a drunk driver crosses traffic and kills her family, Evelyn loses her arm. Not expecting her to live, a robotic corporation swoops in and erases her presence from the hospital's records. Abducting Evelyn and conveying her to their facility, Dr. Tim Ezrick performs a surgical procedure and attaches a mechanical arm to her shoulder. Evelyn unexpectedly survives, and Tim takes a personal interest in her. As the days, weeks, and months pass, Evelyn starts assisting Tim with his experiments and becomes a part of the center. Tim's superior, Dr. Shepard, following protocols and directives from an elite group hidden behind centuries of closed doors, begins pushing for live human experimental subjects. Feeling expendable, Tim and Evelyn are confronted with a moral dilemma if they want to stay alive. What choices do they have? Can Evelyn and Tim survive what is to come?

Project Evelyn by J.C. Lahoe is a spine-tingling science fiction thriller. It is an exciting and mind-bending story that had me on the edge of my seat from the first page until the last. The intricacies of the storyline are so diverse and captivating that I was completely immersed in the story and couldn't put the book down. The plot flows at a brisk pace, building a compelling story arc to subsequently reach an electrifying conclusion. It is an impactful and eye-opening tale when taking into consideration how the medical and robotic technology portrayed is not so far-fetched as it once was. With the elements of drama and suspense combined with the antagonists' deviant intent and advanced technological aspect of the book, the author has created a riveting novel that will entertain and delight science fiction fans from young adults on up.