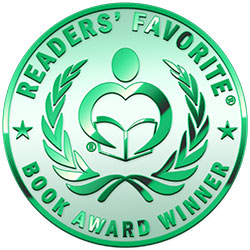 Reviewed by Divine Zape for Readers' Favorite
Reaper's Lament: Aviation Stories by Pilots Who Should Be Dead by Steven Lane Smith is a collection of short, real-life stories that capture the exhilarating, awe-struck moments and experiences of near-death encountered by pilots. There are stories from private pilots, fighter pilots, airline pilots, bush pilots, combat crews, and traffic controllers, experiences that describe the moment they thought it was all over. Readers quickly understand that while flying can be a fun job, it also has its perils. In this book, different pilots share their stories, and it is not so much what happened as how they tell it that will have the reader turning eagerly from one story to the next. The book features experiences from a wide selection of pilots, including Roger Champagne, Robert "Bob" Shumaker, G. H. "Spud" Spaulding, Melvyn Paisley, Tom Lee, Richard "Dick" Schafer, and many others.

The opening lines of the book already give readers insights into the experiences with the Grim Reaper: "Although the cockpit was as cold as an igloo, I had good reason to perspire as if I were in a sauna. In the middle of a night darker than a grizzly bear's armpit, I was alone in a Cessna 404 cruising at 160 knots through fog, drizzle, and heavy clouds in forecast icing conditions." The narrative is lyrical, evocative of the thrill of flying, and even the fighter pilots have learned to bless themselves: "God bless the fighter pilots who roar into the blue, taunting the Grim Reaper 'till he comes to get his due…" The descriptions are powerful and vivid, presenting scenes of confusion, suffocation, drowning, and trauma. There is a poetic element to these stories that makes them enjoyable. Steven Lane Smith offers entertainment to readers, deftly exploring the themes of life and death. Reaper's Lament: Aviation Stories by Pilots Who Should Be Dead is exciting and told in a voice that puts every emotion into the stories.