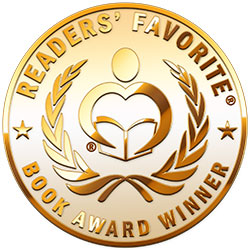 Reviewed by Rosie Malezer for Readers' Favorite
Reindolphins: A Christmas Tale is a children's book written by Kevin Brougher and illustrated by Lisa Santa Cruz. Three days before Christmas, all of Santa's reindeer find themselves bedridden with chicken pox. Flustered, Santa does not know what to do, until an elf suggests finding an alternative critter to take their place for this Christmas while the reindeer recover. Many species come from near and far, hoping to win this unique opportunity to pull Santa's sleigh. Elephants, skunks, rabbits, hippos, pigs, cats, monkeys, otters and more auditioned for the role but, one by one, showed that they were not what Santa was looking for. With almost all animal species having failed the test, the elf points to the water where the dolphins are playing. After almost having cancelled Christmas, Santa is overjoyed to have finally found the perfect replacements to pull his sleigh.

Kevin Brougher's wonderfully illustrated book was a fun and delightful read. Watching all of the different animals audition to pull Santa's sleigh was exciting and extremely amusing, as each had a trait which worked very much to Santa's disadvantage. The skunks and cats had me laughing out loud. Although in need of a polish, the unique vintage design ensures that Reindolphins: A Christmas Tale will possibly someday be referred to as a classic Christmas tale, alongside other greats such as Mistletoe Over Manhattan, Miracle on 34th Street, and The Grinch that Stole Christmas. Christmas stories are always fun, and Reindolphins: A Christmas Tale is no exception. I recommend this book to readers, young and old, who enjoy getting into the Christmas spirit at such a magical time of the year.