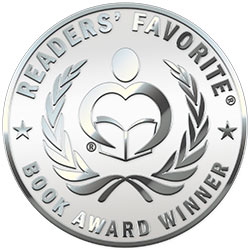 Reviewed by Teresa Syms for Readers' Favorite
Remember Your Name, by Erik G LeMoullec, relates the life story of Teddy Znamirowski and his family before and during the German occupation of Poland. Hayden, the great-granddaughter of Teddy, and her parents are on their way to celebrate Teddy's eighty-fourth birthday. During the car ride, Hayden asks her father why Teddy speaks the way he does. This triggers a time when Hayden's father asked Teddy the same question. This book tells of the atrocities, hatred, and horrors that Teddy, his family, and the Jewish people experienced during the war. Teddy and his family were transported into the ghetto of Lodz at the age of ten, then after a few years were transported by cattle car to Auschwitz. It was at this time Teddy lost everyone except Kwart, a friend and former neighbor. The two kept each other alive. After surviving the death march to Görlitz concentration camp, Teddy and Kwart, along with other prisoners were finally liberated. Teddy is recruited by the Bricha and becomes one of their lead operatives. He smuggles survivors across Russian, German and Polish borders; he is arrested many times but always set free because of his connection to the Bricha. Finally, Teddy is unable to continue his work and asks them to send him to Palestine. He wants an education, to have a family, and make a life for himself. What he does not know until later is who his wife truly is and what his connection to her was during the war. As horrific as the inhumanity of this story is, LeMoullec has captured the truly human side of surviving one of history's darkest times.

Remember Your Name by Erik G LeMoullec is a powerful story everyone should read. I fell into the story and did not come up for air until I was finished reading. I found myself trapped in the story with Teddy. The writing is so captivating, emotional, and heart-breaking that tears came to my eyes. This story is so well written, the reader will feel everything Teddy feels, hear and see what he does, and your heart will break at the horrific injustice of what happened to the people sent into the concentration camps. Auschwitz was brought to life in this book. The reader will go with Teddy into the pigsty as he searches for food, or into one of the trucks he drove across the borders when he worked for the Bricha. This is the most moving story I have read for many years. LeMoullec is brilliant in storytelling. He brought his characters and his locations to life while giving the reader a brief glimpse of what existing within Auschwitz must have been like for the prisoners. The reader will not be able to set this book down. It is exceptional.