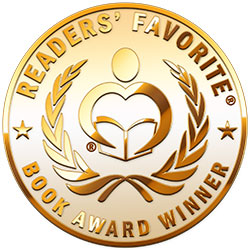 Reviewed by Romuald Dzemo for Readers' Favorite
Rescued from the Ashes: The Diary of Leokadia Schmidt, Survivor of the Warsaw Ghetto by Leokadia Schmidt is a memoir that captures the horrific experience of the Holocaust and what it was like to be a Jew during WWII. In this memoir, a young Jewish housewife and her husband escape from the Warsaw ghetto, together with their five-month-old baby to find shelter in the least expected of places. The narrative begins on the day that residents of the ghetto were supposed to be deported, but little did they know that they were destined for the concentration camps. It is heartbreaking for the Schmidts to watch as the number of people in the community diminishes, with more being deported to concentration camps every passing day.

The sense of anxiety is well captured in the narrative and the fear that grips the Jews living in the ghetto. It's a kind of fear that became part of the everyday experience of the people. The author writes in a way that makes the story cinematic, allowing readers to share the experience of half a million people in the Warsaw ghetto. Right from the introduction, she offers a powerful insight into the conflict: "In 1943, after being driven from one place to another on the "Aryan" side of Warsaw, we finally found shelter in a tinsmith's shop located on 27 Belwederska Street. It belonged to Antoni Michalski, the father of our protector." The day to day experiences of the Jews are captured with forensic detail, the pathos coming out powerfully, and man's inhumanity to man is not a subject of fiction but a reality written into the life of the protagonist. While this story captures the journey of one family as they escape the terrors of racism, it is also a story of hope and resilience, following the characters through the years as they eventually emigrated to the US. Rescued from the Ashes offers a fresh perspective on the horrors of a history that has haunted and shall haunt humanity forever.