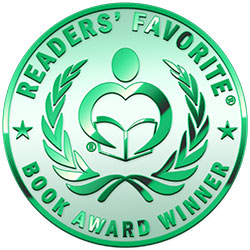 Reviewed by Katelyn Hensel for Readers' Favorite
Resist is book two of the Among Us trilogy by Anne-Rae Vasquez. Harry and Cristal continue to search for answers to the question of their missing family and friends, all the while getting deeper and deeper into the Global Nation's twisted workings.

I admit, getting into the book after not reading the first book was very difficult. This is not the kind of series that you can jump into without reading the prequels. Make sure you are fully invested in the story and in book one before you start, because you are going to want to know everything there is about this book and its characters. There are some amazing plot twists, (such as how Gabriel came to still be in book 2) but after some savvy explanations, you feel like they were the answers all along. Overall, my favorite thing about this book is that there is such a gritty and fun tone to it that you can't help but get swept away.

Anne-Rae Vasquez has a very creative mind. Some of the mythology and pseudo supernatural qualities of the characters are super original and not like anything that I've read recently. I really liked the world building (though I didn't get enough of it, partially because of missing out on book 1!). I found it fascinating how the spiritual world and ours would intersect and how the characters managed to navigate the troubled waters that blended between the worlds. Resist is an action packed follow up and needs to be read by anyone who loves adventure, supernatural, or speculative fiction.