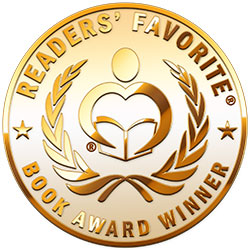 Reviewed by Astrid Iustulin for Readers' Favorite
Many women feel dissatisfied at midlife but do not know where to start to get something more. Yet, if they find the right person to help them, it is possible for them to make their next decades the best of their lives. Thanks to Ellen Albertson's mind-blowing book, Rock Your Midlife: 7 Steps to Transform Yourself and Make Your Next Chapter Your Best Chapter, women who now feel they are suffering a midlife crisis will find powerful tips to understand who they really are, learn to love themselves, reprogram their brains thanks to neuroplasty, get rid of their Good Girl syndrome, and much, much more. Thanks to Albertson, these women are seven steps away from their fulfillment.

Rock Your Midlife is a book that every woman who has reached middle age and does not want to settle for what she has achieved should read. Ellen Albertson is a wise and sensitive adviser who never forgets what significant changes happen in a woman's life in these delicate but beautiful years. She covers all topics of interest to her readers, from loving their bodies to relationships with children and partners. I liked that Albertson includes many stories (including hers) of women she met and helped because they enable readers to realize they are not the only ones facing these problems. I also liked the 7-day plan of action at the end of the book because it will help readers put Albertson's advice into practice right away. Rock Your Midlife cannot be praised enough. It is the first step on a fabulous journey that every woman deserves to take.