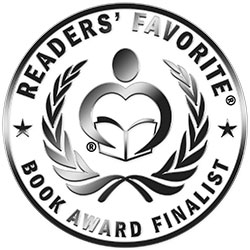 Reviewed by Romuald Dzemo for Readers' Favorite
Runway Dreams: A Black & White Affair by T.K. Ambers is a huge literary success, a beautiful mix of romance, mystery, and suspense, set against a culture of glitz and fashion. Bernadette is a successful model at twenty-six with almost everything anyone her age would want, from wealth to family. But only one piece is needed to complete the puzzle that is her life. She needs a man. When she finds Martin Day on a dating site, she thinks it's the best thing that has ever happened to her. Her sister has misgivings about the smart, handsome, successful businessman, and she is right. Martin seems perfect for Bernadette, but when she learns about his shady past, she begins to have doubts. But it's just the beginning. Martin isn't the man she thinks he is and it might be too late for her when the truth finally sinks in. Can she steer clear of his grip?

Runway Dreams: A Black & White Affair is a novel filled with realism that explores the pitfalls of online dating. I kept on wishing that Bernadette could be right in her choice. The characters are well developed and the author's handling of the protagonist is just awesome. T.K. Ambers caught my attention right from the start and while Bernadette's life seems easy going from the beginning, there is a restlessness that is conveyed with subtlety. Her desire to find a lover is so strong that it clouds her judgment, leading her into the rushed decision to fall for Martin. The conflict evolves at a great pace and quickly escalates to a crisis point with an explosive climax. I enjoyed the atmospheric writing, the wonderful dialogues, and the vivid descriptions of scenes. Very entertaining.