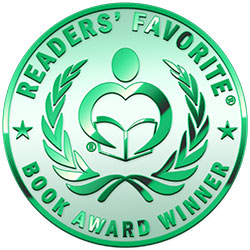 Reviewed by Stephanie Lynn for Readers' Favorite
Scars of Gold by Sharon Stoliar is a powerful and eye-opening look at one woman's life-changing medical trauma at the hands of those she trusted most with her health. Hospital malpractice and neglect aren't unheard of, but Sharon's shocking account shows how quickly and easily it can happen. In Scars of Gold, she recounts her case and the painful steps she's taken since on her difficult road to recovery as she attempts to regain her life and independence. Hers is a relevant and heartbreaking account of one woman's story, but as she came to find out, it didn't end when she left the hospital. Along with the help of friends and family, Sharon's story is an inspirational read of her learning to redefine herself. The damage done was permanent, but her faith and determination only grew as she set out to make a difference.

Scars of Gold by Sharon Stoliar grabbed my attention from the first page. Stoliar writes in a beautiful conversational style as if she's right there with the reader as she recounts her story. I found myself reading halfway through in a single sitting, and if I hadn't needed to stop to deal with chores, I'd have finished this one in a single sitting as well! Sharon's story is unique, but her struggles with ACS (Acute Compartment Syndrome) are not something to be glossed over. Her case and the medical professionals' disregard for her care is a frightening problem, and issues like these only seem to be increasingly commonplace in hospitals today. Determined to raise awareness to protect others from the struggles she faced, she tells her story in Scars of Gold. This is a quick read but a deeply emotional one. I hope her inspiring and powerful story helps others on their path to healing and their search for answers as much as it's helped me.