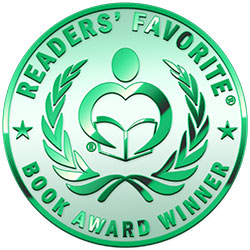 Reviewed by Jamie Michele for Readers' Favorite
See No More by Whitney Dineen is the story of Kate Randolph, a strong and independent woman who has overcome - at least to outsiders - the abandonment of her father twenty-five years beforehand when she was eight years old. As she sits with her sister, she receives a call from a man named Jake, informing her that her father has died. Old wounds are reopened as Kate goes to Oregon to settle his estate. As it turns out, Jake was more than just some guy on the phone; he was her father's dearest friend, entrusted with her safety as she is given clues pertaining to his life, his work, and the reasons why he left her, her sister, and their mother behind in California. But as the reality of what's happened unfolds and the vast danger surrounding what he knew to be true is revealed, Kate finds herself in a crisis that, if she is unable to rein it in, more than just her own life will be lost.

See No More by Whitney Dineen is a thriller filled with twists, turns, and many layers that unfold in the most wonderful, unexpected ways. Kate is an instantly endearing character with a strong sense of self and, more importantly, selflessness that comes boldly through in a time when anyone else would be anything but. The settings are well drawn and the action begins right out of the gate, but to me the biggest twist came less than a third of the way through when Kate goes back to California with Jake to meet someone important, and finds someone else there - completely unexpected - that drives the story up by about a million watts. Man, do I love an electrifying development! I'd recommend this book to readers who enjoy excellent suspense and elevated heart rates, with a nice side of environmental cheerleading tossed in for good measure.