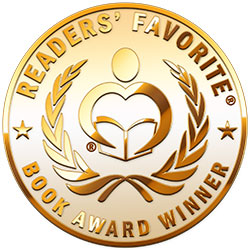 Reviewed by Trudi LoPreto for Readers' Favorite
The heroine of Sharpe Shooter is Deena Sharpe who has been a teacher for thirty years and is ready for something new and exciting in her life. As she leaves teaching behind and begins looking for a new career, one finds her. When her uncle's skeleton is discovered in a police locker, after he has been missing for over fifty years, Deena is presented with a brand new opportunity. Deena's grandmother, aunt, and uncle call on her to search for clues and find out what happened so many years ago. Deena is faced with many twists, turns, and surprises. Her dead uncle is accused of being an assassin among other things. Deena now has to find his old friends and try to find out the details of her uncle's life. She and her husband, Gary, and brother, Russell, quickly find themselves in several scary situations. This is a book that must be read for itself because if I tell you more, I would be revealing way too much and ruining it for you!

Sharpe Shooter: Skeleton In the Closet (Maycroft Mysteries Book 1) is a different level of mystery sleuth story written by Lisa B. Thomas with humor, no gory violence or unnecessary sexual content. I found Sharpe Shooter to be an entertaining read; it was not too long and the action was continuous. The good guys had charm, humor, likability and good sense. The bad guys were annoying, evil and looking for trouble. Together they combined to make the perfect mystery story. Sharpe Shooter: Skeleton In the Closet is for fans of the mystery/sleuth genre, both young and old. Don't miss out on reading this book!