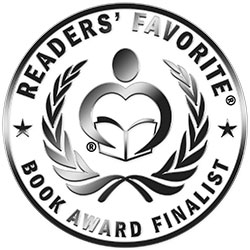 Reviewed by Alice DiNizo for Readers' Favorite
"Signs of Hope: Ways to Survive in an Unfriendly World" offers practical help to the Christian, practicing or otherwise, in organized chapters that are well-written and easy to read. Bolton readily admits that he suffered from depression and anxiety to the point where he wasn't functional. Then he turned his life around by returning to a faith that is to be lived 24/7. This, in turn, helped him understand what God's plan was for him in this world. Bolton advises the reader to never stop being angry about what happens in this world, but to turn the world horrors over to a higher power and let peace come into our lives. He discusses bumper stickers, the rapture, and dealing with family in a practical, useful, religious way that the reader will absorb.

"Signs of Hope" will be inspirational for those who desire religion in their lives. The descriptive table of contents at the beginning is fascinating in itself. At the end of every chapter, Bolton has a simple section called "Something to Ponder" which has questions or statements that will encourage quiet thought. The book's formatting is excellent and the appendix of books and religious groups to join at the book's conclusion is extensive and well-organized. Bolton's words of advice to the reader in each chapter are delightful. For instance, he writes, "Never let bad days stay longer than they should." The reader doesn't have to aspire to a more religious attitude to appreciate those words. "Signs of Hope" is a book that should fall into reader's hands everywhere.