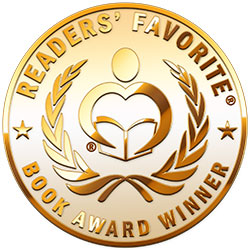 Reviewed by Anne Boling for Readers' Favorite
"Single, Black, and Government Owned: A Memoir" by O. Keeys touched my heart. I began reading and could not put the book down until I had read the last page. It is her fault I had to work the next day with only 2 hours of sleep. Her book had me crying, laughing, fearful and triumphant. Keeys' life has not been an easy one, and at times it seemed as if adversity was searching for her. She was an unwed teen mother who refused to be a statistic. She could have stood in a welfare line the rest of her life but she wanted more for herself and her child. Keeys was a track star and earned a complete college scholarship. Regardless of the fact that she "graduated" with a 3.89 the college refused to grant her the degree she earned, claiming she owed money...impossible on a complete scholarship. After weighing her options, Keeys decided to join the Air Force. It was not an easy decision, especially knowing she would have to leave her son with her mother and sister. This is the point where Keeys' memoir really begins.

Keeys is a remarkable woman. In her book she comes across as a loner, but also explains why. I felt as though we were old friends sipping tea, while she shared her life with me. I think the part of the story that made me the angriest was Lette's attitude. The woman was downright mean. Keeys is a very talented author and I highly recommend her book. It will offer strength, courage and hope to everyone who reads it.