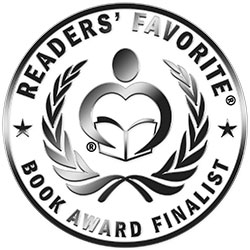 Reviewed by Sylvia Heslin for Readers' Favorite
In the book "Six Weeks to Yehidah" by Melissa Studdard, ten year old Annalise of Verdant Hills imagines that she has fallen asleep under a tree while talking and singing to a pair of sheep. She then dreams that she is in a new land over the clouds where even the animals can speak and think for themselves. In reality, Annalise was swept away by flood waters during a violent storm in her home town. During her comatose state in the hospital, Annalise is taken on a journey of her imagination, her mind and of her soul. And while in the company of her two talking sheep who walk on their hind legs and represent her totems, Annalise discovers her true Yehidah(awareness)and is therefore guided to the path of her awakening.

Mellisa Studdard's "Six Weeks to Yehidah" was a mind blowing, imaginative journey and a soul awakening wonderful read. It is a book that older children, young adults and the young at heart and of the soul will absolutely devour and enjoy. In each chapter of Melissa's book, she has written valuable learning lessons that are entwined and interwoven into her story. She, thereby, takes her readers to another level while still offering an insightful journey into the realm of the unknown, the unconscious mind and of the vivid imagination. I enjoyed "Six Weeks to Yehidah" so much that I often found myself thinking about the book, the different characters, and the overall message of the book long after the story was over. I also went to Mellissa Studdard's website to check it out, and was delighted to find the 'My Yehidah Journal', a journal that one can buy to begin one's own personal journey of discovery to Yehidah.

I highly recommend the book "Six Weeks to Yehidah" to anyone who needs a little help in finding their way and their own path.