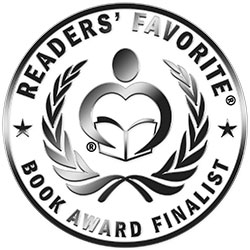 Reviewed by Mamta Madhavan for Readers' Favorite
There is a house near the seawall that faces the shore. It has a porch and a sliding door. The people who live in the house stand by that door and look towards the sea. Smeagull the seagull knows that Valerie and Mark are there and he comes in the rain, snow, when icicles hang from the roof, and in spring, summer and fall. Smeagull knocks on the door at half past four and he knocks when he is hungry and wants more food. Smeagull's knock on the glass sliding door with his beak is always loud. Seagulls can be found everywhere and many people think they are smarter than the other birds. Smeagull likes fish so a new freezer was bought with a big shelf full of fish just for him. Valerie and Mark's lives become lonely and bleak when Smeagull disappears one day. Will Smeagull come back into their lives?

Smeagull the Seagull: A True Story by Mark Seth Lender is a beautiful story and the very fact that it is a true story makes it even more appealing for readers. The story of Smeagull the seagull will make readers aware about how animals and birds are also like humans and they also have feelings and needs like humans. The illustrations are fabulous and breathe life into the story and give Smeagull a distinct personality. It is an excellent book for children to help them understand how all living creatures need to be nurtured and loved because the Earth needs them too.