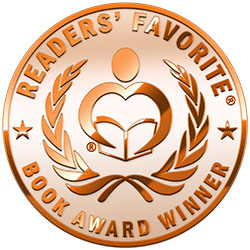 Reviewed by Astrid Iustulin for Readers' Favorite
As the sister of an ex-soccer player, I remember my father's frustration about the behavior of other children's parents during matches. These adults, though armed with good intentions, embarrass their children with some of the worst performances. They scream, protest, and coach when they should not. Drawing attention to themselves and pretending their child is a prodigy are the only concerns of these bizarre but not rare people. So, I enjoyed reading Peter M. Jonas' book Soccer is Fun without Parents, where these types are humorously analyzed. A valuable and amusing handbook, it divides soccer parents into categories and informs them of the rules and lessons they very likely ignore.

The father of a soccer player himself, Jonas has collected many delightful anecdotes and instructions. The stories and types of parents are funny, and I often smiled and laughed while reading this book. The picture is realistic, and every kind of person I have met during a soccer match has a place here. However, the message is serious. The representation of soccer parents should make readers (especially adult readers) reflect. I appreciate that Jonas stressed how parents' behavior is embarrassing for children. It seems they ignore that their offspring just want to have fun, and Jonas has done the right thing by reminding them of this. As he points out, parents are the only problem in this sport. The sooner they will learn the lesson of this book, the better it will be for their children.