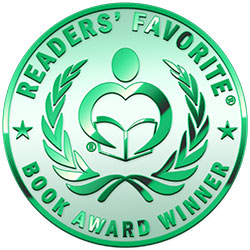 Reviewed by Viga Boland for Readers' Favorite
I admit, I read and review lots of books but it's not long before I forget most of them. Such will never be the case with Speak No Evil by Liana Gardner. Aimed at young adults, it presents the story of Melody Fisher, a sensitive, talented young adult thrust into the foster home system following the death of her mother and disappearance of her father while still a child. It takes many years, an in-tune therapist and a caring case worker to break through Melody's wall of silence regarding the abuse she's endured both at school and in those foster homes.

Unlike most, including myself, who have written books related to child sexual abuse, Gardner has chosen to tell Melody's story in a most unusual and powerful way. Rather than simply proceeding chronologically, while Gardner does begin with the joy and love her parents showed Melody, readers suddenly find themselves listening to her story at various stages of her life: sometimes she's 5, or 9, 11, or 16. Then she's 7 again. Is this confusing? Initially, a little. But when readers realize that this teen who refuses to speak to anyone is slowly facing the unspeakable heartaches of her past with the help of her therapist, it all makes sense. It's also a very clever way that Gardner has used to keep readers in suspense about what really happened to Melody. By writing Speak No Evil this way, Gardner gave me an unforgettable book impossible to put down.

When we first meet the teenaged Melody, who instead of a cell-phone always carries a music player, who dreams constantly of the mountains and natural surrounds of her early childhood, and who aches incredibly from the loss of her parents and others whom she came to love, like Quati Raincrow, we are intrigued by her love of and comfort in music, nature and all animals, including snakes. Some of the episodes with snakes will make readers cringe but no more than Melody's encounters with male sexual abusers, both adult and teen. Those encounters ultimately plunge Melody into the only place she finds comfort: music and silence. The therapist has his work cut out for him, but the method he chooses to finally get Melody to open up is brilliant and effective.

There is so much I'd like to tell you about Speak No Evil. It's made an indelible impression on me, as I'm sure it will on most readers. There are too Melody Fishers in our homes and schools who lock themselves away in a world where they are both desperate to be heard and afraid to speak up. Though circumstances won't be identical, Speak No Evil is their story. It's not my job to tell them that story but to encourage them, and those who care about young people's mental health to read it for themselves. I have no doubt, that like me, they will find this book unforgettable. A brilliant and novel approach to addressing important social issues. Bravo!