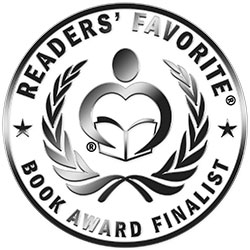 Reviewed by Ruffina Oserio for Readers' Favorite
Split-Level: A Novel by Sande Boritz Berger is a bold, gripping, and well-written novel with unusual themes and sophisticated characters, following a genuinely flawed female protagonist with traits that many readers will identify with. Alex Pearl is a beautiful woman in her late thirties who is, seemingly, happily married with two daughters and a loving husband. With a lovely home and family, life should be complete for Alex, but she is obsessed with an inner longing that is about to set her on a dangerous adventure. It starts with a call from the mother of her babysitter that eventually leads Alex into convincing her husband, Donny, to go with her to Marriage Mountain, the renowned "healing couples sanctuary." It is here that Alex and Donny are introduced to the idea of spouse-swapping. Will Alex risk everything when her husband sets eyes on a new couple?

Sande Boritz Berger's novel is engrossing, masterfully handling the theme of the desire to always have more, for a love that is exciting. As I read through the story, I understood the protagonist and loved the way the author explored the intricacies of human nature. Alex Pearl is a very sophisticated character and while she appears serene and level-headed on the outside, there is an emotional turmoil that she carries within. I wanted to see how she'd end up and what would happen to her marriage. The author raises a myriad of questions in the minds of readers and allows them to reflect on how free love can be. Split-Level: A Novel is deftly plotted and intelligently written, infused with a lot of emotional strength that makes it as real as it is captivating.