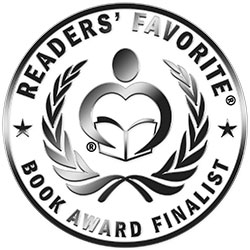 Reviewed by Christian Sia for Readers' Favorite
Spot Thru the Hart by Lou Berthelson is a psychological thriller that is dark and enthralling. The central character is John Hart, and when he loses two members of his team in Jonesborough, he is concerned, as is everyone. Their investigation leads to more disturbing crimes, and these crimes involve murders committed in the last four decades. Everything points to a very influential man. John aches for justice but the enemy he has to take down is not an ordinary one.

I enjoy crime stories that start with isolated incidents and build up into a web of disturbing situations and this is one such story. John Hart is a strong and sophisticated character and while he pursues justice for his people, he has deep layers of troubles to deal with. The author writes the characters deftly and each has deep layers that peel off like layers of an onion. I enjoyed the prose, the focused scenes, and the way that points of view are developed. The story is filled with vivid descriptions and imagery. The descriptive prose is enriched by interesting dialogues. One of the things that I enjoyed in the story is the sense of loyalty in John's group. Spot Thru the Hart is suspenseful and filled with moments that take readers by surprise and the unpredictability of the plot is one of the main ingredients that make the story unique. This is a story for readers who love strong characters and intense conflict. There are twists aplenty and it is hard to guess where the story leads.