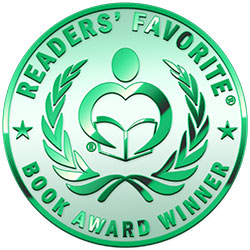 Reviewed by Romuald Dzemo for Readers' Favorite
Steering Through It: Navigating Life-Threatening Illness, Acceptance, Survival and Healing is a powerful book by Lynn McLaughlin with beautiful illustrations by Sari Richter. It is a book on dealing with life-threatening illnesses. The news wasn't anything the author had expected and it was shocking when the doctors informed her of an abnormal lesion, a brain tumor the size of a golf ball, growing in her left temporal lobe. Apart from the uncertainty defining her future, the author couldn't help worrying about protecting the people she loved from being worried about her. How would she tell her three teenage children about the situation? How would she break the news to Ken, her police officer husband? Follow her tale of survival, courage, and healing as she seeks answers, connects more meaningfully with family, and finds hope on a very difficult journey.

Marnye Young does an impeccable job as the narrator. Her voice is clear, the intonation perfect, and the punctuation executed for the intended dramatic effect on listeners. I was absorbed from the very first moment with the announcement of the sad news, and the narrator's voice allows the reader to feel the shock and the sense of uncertainty: "I had no idea what the future held — whether I would be alive for one more day, or even for another hour."

The author takes readers through each day of her journey as she makes journal entries. The writing is poignant, emotionally rich, and filled with insight. Lynn McLaughlin teaches readers how to cope with life-threatening illnesses and how to find the courage to change the situation into one that allows us to create more meaningful connections, deepen our emotional and spiritual health, and redefine our purpose. Steering Through It is filled with lessons for both people with difficult illnesses and loved ones; a rare gift of love.