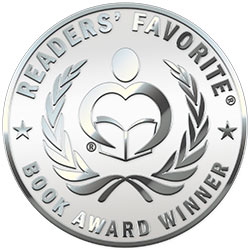 Reviewed by Kristie Ingerto for Readers' Favorite
Jo Ann Bender's "Story Cookbook" will stimulate your taste buds and have you wanting to plan a trip to the Lazy Bee. Filled with a wide variety of recipes that have a connection with her family ranch, Bender shares her love of cooking, visiting, and life in general with the reader. Each recipe has a memory or short tidbit shared along with the recipe; this gives it a "homey" touch. The recipes that are included in this book range from breakfast foods and appetizers to desserts. Creating the recipes in your own kitchen will be an experience. It will also be interesting to read the story that is included alongside the recipe and to decide how and where to serve the prepared food, as Bender states in her introduction, "Often the biggest decision for a meal is not the food but where to serve it."

I have really enjoyed reading through this book! It is filled with so many recipes - recipes that I have never heard of and others that are more familiar - but it has a few little twists to them. What makes this unique and more than "just another cookbook" is the personal stories that are included as an introduction to each recipe. It is evident from this book that Bender enjoys life and sharing her enjoyment through food, visiting with others and hosting people at her ranch to give them a taste of the country living that she loves so much. The directions to the ranch included at the beginning of the book will surely be tempting to anyone who opens this book because, after reading just a few pages, you will be wanting to experience not only the cooking at the ranch, but the life there.