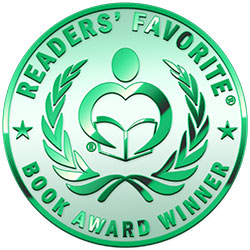 Reviewed by Romuald Dzemo for Readers' Favorite
Surrender: A Love Letter To My Daughter by Lou Alpert is a memoir about addiction that is poignantly written, heartbreaking and filled with light. It begins on December 1, 2017 as the author wakes up to images of her daughter, Crystal, doing heroin in an alley. She is confronted by an Albuquerque policeman. In less than twenty hours, the story goes viral, picked up by other networks. The sensational story sets the mother on a journey to connecting with her daughter. This is a story that is filled with love and light, a journey of acceptance and compassion told with utter honesty.

Readers are introduced to the pain the author experienced for more than two years of her daughter living on the streets. They get powerful insights into what it feels like to live on the streets. Readers will understand the behavior and mental disposition of someone with an addiction. Lou Alpert does an incredible job in exploring feelings and emotions, allowing readers to feel her pain and to see her hope. The story is filled with factual images and text message exchanges that substantiate the story. The author explores themes of love, family, and parenting and exposes the dangers of addiction to both personal and family life. It is a page-turner that will bring tears of joy and pain to readers' eyes. The emotion is raw and gives credibility to this book. Surrender: A Love Letter To My Daughter is bold, engaging and very inspiring. Highly recommended.