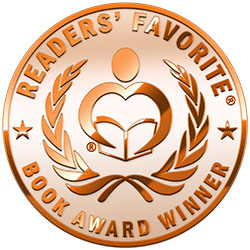 Reviewed by K.C. Finn for Readers' Favorite
Surviving the Firehouse is a work of non-fiction and an educational work by author Mauro Porcelli, who gives his real life experiences over in the self-described 'A Rookie's Guide to Surviving the Firehouse and Fire Department Life. After twenty-five years of experience in this field, Porcelli appreciates the severe impact that the initial demands of firefighting work have on the young and the new to the profession, often ending their careers before they have really begun. In this collection of stories, advice, anecdotes and personal reflections, Porcelli provides his book as a 'mentor' to new firefighters, helping them complete their first year through many different aspects of the job.

I think this book is a wonderful idea, and I found it to be tremendously well written from an authenticity standpoint. Mauro Porcelli writes as though he's having a direct conversation with you, giving that mentor feel to the text, but those thoughts are also very well organized and easy to discuss, topic by topic. Not only does the book cover the traumatic details and expectations that newbies may have within their job, but it also goes deep into the camaraderie, office politics and practical struggles of day to day life in the firehouse itself. From a standpoint of community, communication and people skills, there's a lot that anyone could learn from this text, firefighter or not. Overall, I would certainly recommend Surviving the Firehouse to be read by both rookies to the workplace and old hands alike, so that a rounded experience and shared knowledge could be had by all.