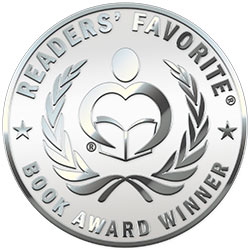 Reviewed by Jack Magnus for Readers' Favorite
Sweet Neighbors Come in All Colors is a children's educational picture book written and illustrated by Lisa Blecker, and based upon a song by Dick Grover. Fruits and vegetables come in an astounding array of colors, shapes, sizes, and textures, but they're all quite good for you. A trip to a farmers' market can be an amazing experience for a young child who's only been to supermarkets with mom and dad. There are new fruits and vegetables that look so strange and different than the grocery store produce, but they're all still "lovable stuff." One of the best things about farmers' markets is that most stands offer samples of their fruits and vegetables in bite-sized portions so kids and their adult companions can discover just how delicious they really are.

Lisa Blecker's children's picture book opens with the score of Dick Grover's song along with the full set of lyrics Blecker composed for it. The pages that follow demonstrate beautifully the message behind those lyrics. I love how well this fable speaks to more than fruit or vegetables. It's an eloquent and profound statement about kids and parents as well. Some are large; others are small and wiry. There are people of all nationalities, races, and creeds out there, and kids instinctively seem to know that they are all "lovable stuff." Blecker's book simply and elegantly expands kids' world of experience about produce while it confirms their innate acceptance of all different kinds of people. Her illustrations are upbeat and happy, and, yes, quite lovable. This is one of those books which will have adults and kids alike smiling along with those sweet neighbors as they read the story and even have a sing-along or two. Sweet Neighbors Come in All Colors is most highly recommended.