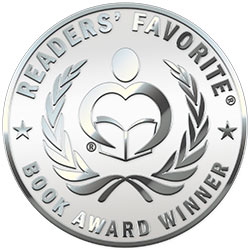 Reviewed by K.C. Finn for Readers' Favorite
Tall Chimneys: One Woman, One House, One Hundred Years is a work of twentieth-century historical drama and romance, penned by author Alice Cresswell and narrated in audiobook format by Danielle Cohen. The plot centers around Evelyn Talbot, who is extracted from her family and sent to the titular stately home as penance for being troublesome. But Evelyn connects with the old gothic home, fearing its slow abandonment and demise if she does not stay to maintain it. So when the chance of a romance comes her way, Evelyn must decide between the solace in the world which Tall Chimneys provides, and the happiness that may await her elsewhere.

Author Alice Cresswell breathes life into the dark corners and gloomy fixtures of a traditional English stately home, offering a gorgeous, distanced snapshot of British history amid a kind of ethereal, removed splendor at the house itself. The emotional arc of the central character and those whom she meets along the way is powerful and well delivered, running smoothly alongside the action of the plot. A deep connection between reader and audience is achieved in the narration and the close access which we have to Evelyn's personal feelings and reactions.

In terms of audiobook quality, narrator Danielle Cohen has an authentic Northern accent that adds atmosphere and credence to the setting of the Yorkshire moors. There's a timeless quality to her voice which informs the action well and brings it to life, and the audio quality and editing are suitably faultless. Overall, Tall Chimneys: One Woman, One House, One Hundred Years is a fascinating and highly engaging work that will please historical drama fans everywhere.