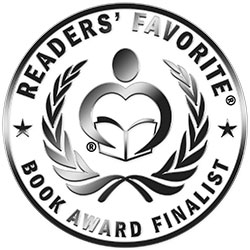 Reviewed by Trudi LoPreto for Readers' Favorite
Suspense, excitement, romance, edge of the seat reading and mystery, "Target of Betrayal" by Melissa Ohnoutka has it all and so much more. Katherine is still trying to get over the death of her husband Nick and caring for and loving her two small children. Five years have now passed and she meets an old school flame. Katherine and Robert plan a dinner date that will change Katherine's life forever. There is trouble in the restaurant and Robert disappears. Katherine, her children and their home are suddenly in danger from unknown men who appear to be trying to kill them. Katherine is clueless as to why her involvement with Robert would put her in danger. Marshall David Thomas, an ex-FBI agent, is assigned to the case and it becomes his responsibility to protect the family at all cost.

Melissa Ohnoutka has given us strong characters that are good and bad, but we are not always sure which is which. We the readers are kept in suspense until the very end of the book. "Target of Betrayal" is a page-turner that will find you emotionally attached and you will be unable to put the book down until you reach the last page. Melissa is a five star writer who has me anxiously awaiting her next book. In my opinion, "Target of Betrayal" deserves a five star rating and is a must for the romantic suspense thriller reader.