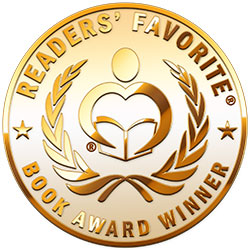 Reviewed by Trudi LoPreto for Readers' Favorite
"Tears of the Phoenix" is the story of three eleven year old boys, Frankie,Aubrey and Tony,trying to deal with all that life throws at them.The time is the 1960s; the place is a small Southern town. Frankie is a boy without a dad, his father having died as a hero in the war. Aubrey suffers the humiliation of being an abused kid and Tony is the short, scrawny, rich "Yankee" kid from up North. The three boys are bullied, lonely and friendless until a school yard fight brings them together. They quickly become the "Three Musketeers" and forge a friendship that will last a lifetime. Frankie is forced to deal with his mother's serious illness and his favorite Uncle Frank being a 'gay man'. Aubrey finds solace in God's word as he watches his daddy abuse his older brother, his mom and very often suffers the pains of bruises, black eyes and hurt pride. Tony tries hard to win the approval of his disinterested father.

Lonnie Beerman has written a book that deals with death, family abuse, homosexuality, bullying and love. From page one we the reader are caught up in the lives of these three families. The book is written with emotion, God and respectfulness towards difficult subject matter. It is impossible not to feel all of the ups and downs of each character.It was hard to put down until I reached the last page.I felt as though I knew each of the people in the book personally and cheered them on, felt their pain and rejoiced in the good things that happen to them.I highly recommend this book - it is a five star winner.