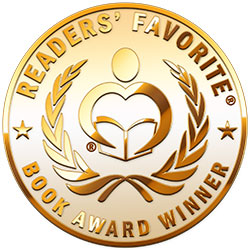 Reviewed by Stacie Haas for Readers' Favorite
When The 10 Greatest Gifts We Give Each Other begins, Barbara Lynn-Vannoy, an elementary school teacher, has settled into her life having spent more than a decade as a single mother to her daughter, Katie. When a friend wants to set her up with a man, Barb is resistant until she finds out he is none other than Steve Vannoy, best-selling author of a book that provided valuable advice to her single-parent self. After a first meeting in which Barb finds herself inside a mansion, seduced by a library of books and the perfect song, she begins a journey with a man who is more than his wealth, fame and world travel. His life is full of music and adventure and yet he's grounded by his commitment to faith and family, especially his beloved Ma and two daughters. As the pair prepares to merge their families and lifestyles together, they are intentional about writing 10 vows they intend to live out each day. They even hang them in the bathroom where they can't be missed and highlight a few on the refrigerator door. After several years of marriage—not all of them smooth sailing—they find the reason for their leaving an eleventh vow blank—and it propels them into the next phase of their life as Katie starts out on her own and life transitions for the entire Vannoy clan.

I loved The 10 Greatest Gifts We Give Each Other: A Memoir on the Magic of Marriage Vows by Barbara Lynn-Vannoy. The writing is superb; it is both lyrical and efficient. This is an honest book where you get a very intimate, up-close look at a relationship from its very beginning. There's much to love about the journey as it's filled with touching moments, delightful doses of humor, and tear-inducing sadness. It's a memoir; it's also a guidebook on marriage, child-rearing, and teaching. Overall, it's a beautiful tapestry filled with music, the love of animals and family bonds that shouldn't be missed. The vows themselves truly are gifts for Barb and Steve, and now for all who read The 10 Greatest Gifts We Give Each Other. Highly recommended!