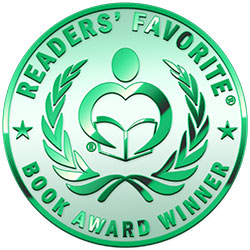 Reviewed by Ray Simmons for Readers' Favorite
I've got good news for people who are fans of post-apocalyptic war stories. The After War by Brandon Zenner is the first book in The After War Series that will go down as one of the best in the genre. The writing is so good that you will feel you are right there in the ruins with these great characters, making decisions that will shape the destiny of the human race. These are stories of survival, but just as important, they are stories of hope. I've read a few post-apocalyptic tales, both individual stories and series dealing with this all too probable possibility, and The After War is one of the best I have read. It is rich in detail and the characters are fully human, with all the strengths and weaknesses that come with that. The After War grew on me, as I think Brandon Zenner intended it to do. Page by page, it introduces this strange new world to us. Then Zenner shows us the hard decisions that these survivors must come to grips with.

For the most part, the characters are always what attracts me most to a novel and The After War has some great ones, major and minor. I liked the two cousins most of all. Brian and Steve reminded me of the relationships I have had with relatives and friends over the years. Other characters like Simon and Carolanne were interesting but the cousins fascinated me. The plot is important in a story like this and Brandon Zenner handles plot well. There is a sense of building to something, and the wonders of this new reality are peeled off layer by layer. The setting is great and very believable. Everything is done well. You will like this book and find it hard to wait for the next one.