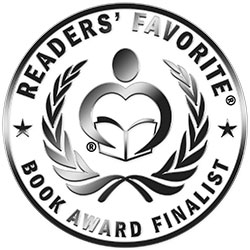 Reviewed by K.C. Finn for Readers' Favorite
The Afterlife of Alice Watkins is a fascinating journey into science fiction penned by author Matilda Scotney. Titled Book One in a continuing series, the novel deals with the tricky concept of time travel as well as aliens, space and wild adventures. The title character of the novel takes a strange journey at the very end of her life when, as a grey-haired old lady, she suddenly dies and finds herself aboard a space station orbiting the planet Saturn. Meanwhile, in this same locale in 2513, protagonist Dr Grossmith is shocked to find that the phenomenon of immortality which he's been investigating for years has suddenly shifted, leaving him with a Sleeping Beauty who is very wide awake.

This was a bizarre journey of weird science that delighted and vexed on every page. It is well worth getting your head around the concepts for entertainment value, as author Matilda Scotney weaves a fascinating tapestry of strange occurrences which seem to make no sense at all, until they suddenly do. The elements of space and time are well placed amongst the author's vivid descriptive techniques, bringing the Saturn Station to life in full glory. I also especially enjoyed the development of such quirky lead characters who aren't afraid to ask bold questions about the nature of time, life and death. The plot twists suddenly, keeping readers interested, and there's certainly plenty more to come from this revelatory work of fiction. Overall, I'd definitely recommend The Afterlife of Alice Watkins to weird science fiction fans everywhere.