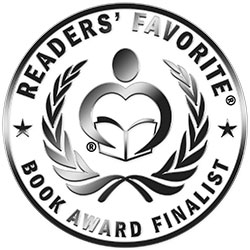 Reviewed by Rabia Tanveer for Readers' Favorite
The Ark, the Reed, and the Fire Cloud: The Amazing Tales of Max and Liz, Book One by Jenny L. Cote is the retelling of the biblical story of Noah's Ark, but from the point of view of the animals. Max is a Scottish terrier who was just following his daily routine when he hears a voice telling him to follow the fire cloud. Curious, he follows the voice only to find that he was not the only who was being summoned. On his way, he meets with Liz, Kate, Al and many other animals who travel through countries to find themselves in front of the ark. Now they have to get on the ark, brave the oncoming flood and survive. But things are not easy, especially when you consider there are many different species inside one huge boat. There is also something very sinister happening that no one can explain. It is up to Max and his set of friends to find out what is happening and if they can stop it before time runs out.

Denny Brownlee did an excellent job at not only narrating a story that most adults have heard at least once in their lives but also making it exceptionally entertaining for young children. His voice conveys emotions so clearly that you don't have to try hard to become invested in the story. From simply reading the narrative or giving life to the dialogues, he ensures that his reader is not going anywhere until he is done.

The story itself is very well-written. It is educational, very informative and a great way to teach biblical stories to young children. The author did a wonderful job of making the story adventurous and entertaining. The pace was wonderful, the characters very well-written and given ample time to develop. The author gives lessons of having faith in God yet working hard in a subtle yet very impressive manner. Max is a very good protagonist; he is firm, intelligent, ready to help others and always there to help his friends. His friendship with Liz and the way he treated other animals was a great experience. I enjoyed this book and I hope the author has another one like this to share with us soon.